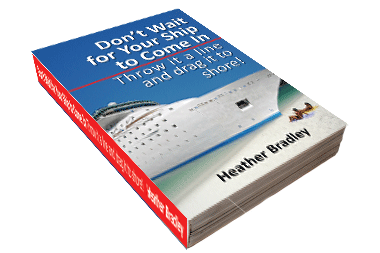 $14.95 + Shipping

Don't Wait for Your Ship to Come In
Money management for the financially challenged.
"It is not the wealthy who need financial planning, it is the less affluent who need to make the most of what they have. More money is in itself not the answer. More won't matter if you are not controlling the money you have. It would be like feeding buns to beers."

Don't Wait for Your Ship to Come In is a practical guide to living within your means while saving for your future, written in everyday, easy to understand language with a twist of humour.

Learn how savings of $1.79 a day can have a big impact on your life. This is a must read for anyone starting his or her first job, yet has valuable tips for all readers.
---
"An easy read, with a twist of humour that addresses financial fundamentals, which we should possibly incorporate into our lives in order to enhance our financial health".
Christine Challenger | Account Manager
Small Business and Agriculture CIBC

"Recommended read for all ages to become aware of savings options, the pitfalls of bad decisions that may result in long term financial strain, and reducing debt. It will be time well spent".
Cathy Barrowclough | Royal LePage Kawartha Lakes Realty